West Coast Bankruptcy Attorneys was formed by Ryan C. Wood to provide the best bankruptcy experience for a reasonable fee. Every day, residents of the greater Bay Area are facing overwhelming financial distress. We are a leading Bay Area provider of Low Cost Bankruptcy services.
West Coast Bankruptcy Attorneys offers quick, affordable and personalized bankruptcy services to help you get beyond your financial difficulties and obtain a fresh start with debt relief through bankruptcy.
Our superior bankruptcy services will aid you in managing your debt and declaring bankruptcy without stress or the hefty fees.
If you are a consumer or small business owner faced with overwhelming debt, West Coast Bankruptcy Attorneys are available right now to help you in our offices located in San Francisco, Oakland, San Jose and Redwood City.

Foreclosure
Repossession
Lawsuits
Garnishment
Harassing Phone Calls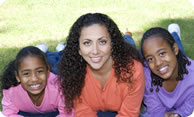 West Coast Bankruptcy Attorneys offers quick, affordable and personalized attorney services to help you get beyond your financial difficulties and obtain a fresh start and begin a new life with debt relief through bankruptcy. Ryan C. Wood have met with thousands of residents of the bay area and filed hundreds bankruptcies discharging millions of dollars of debt, saving homes, saving cars, getting rid of second mortgages and lines of credit forever and helping residents of the bay area obtain the fresh start they deserve. We are committed to providing the best bankruptcy experience for a reasonable fee.

By